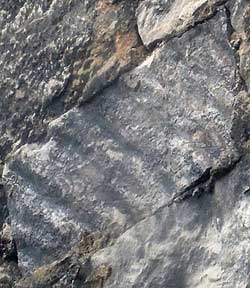 THE REAR WINDOW of our apartment on Glassford Street, Glasgow, where we stayed last weekend, looked out over a yard. The wall of the adjoining building was constructed of rough-hewn stone and I noticed these fossil ripple-marks  in two of the blocks.
The nearest that I've seen to this type of rock is the light grey Carboniferous limestone of the Yorkshire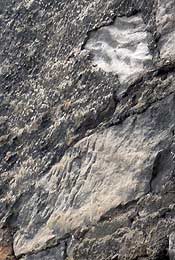 Dales, although you can see that one of the blocks (lower right) has a warmer, sandy colour.
Quarries in Bishopriggs, 3 or 4 miles to the north, supplied a pale golden brown sandstone from the Carboniferous limestone formation (locally classified as the Clackmannan Group) which was used in the construction of Victorian Glasgow, so perhaps these ripples formed in a tropical lagoon 320 million years ago, when Glasgow lay close to the equator.