Lesser Celandine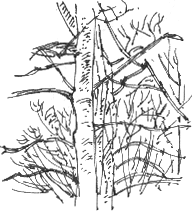 WHEN CHECKING out my Middleton Park route for Walks in the Rhubarb Triangle, I was intrigued by the sign for a cycle-path route to the centre of Leeds.
'How long will it take?' Barbara asked, sceptically.
'Oh, by the time we've walked down through the woods, it will only be about another ten minutes.'
Dog's Mercury
It turned out to be more like another hour, but it's still a walk that I'd do again as I like the way it follows ribbons of green to heart of the city. Once you've walked down from the park lake through Middleton Woods, you follow the line of the Middleton Railway then pass under the motorway to its depot, passing a line of rusting tank engines. You then go alongside a playing field before following a busy dual-carriageway for half a mile. Thankfully it's not too long before you dip down to a quiet path alongside the River Aire to reach the city via Clarence Dock and the Royal Armouries.
Woodland Flowers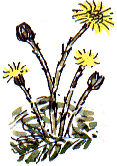 It's the first day of spring but it seems more like summer this afternoon. Woodland flowers are showing; the odd clump of delicate Wood Sorrel holds its clover-like leaves folded back. The the banking beside the path is dotted with Lesser Celandine and green swathes of Dogs Mercury. The leaves of Bluebells are already showing. As we approach Leeds the rough ground beside the path is dotted with Coltsfoot.