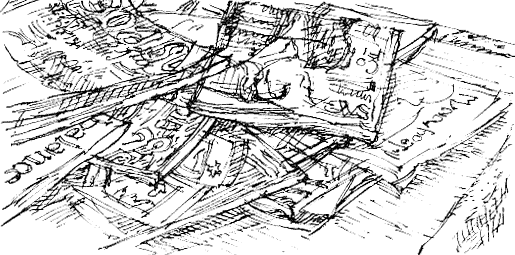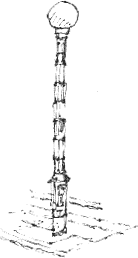 IT'S SO GOOD to be drawing in my sketchbook again even if, for th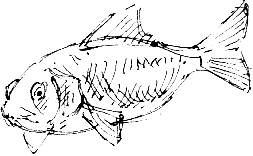 e time being, that has to be in the dentist's, the doctor's, the pharmacy and the optician's, drawing goldfish, a pile of magazines, a semi-detached house and the beacon by the zebra crossing respectively.
I can at last see the round of appointments and the seasonal activities of accounts and

stocktaking, satisfying as they are to do, gradually ebbing away giving me time for even more satisfying activity of going out and drawing from nature.
The spring weather makes that seem a tempting possibility after the long winter. There's so much to see and draw at this time of year. The countryside looks so fresh. Spring migrants are arriving, butterflies are emerging. This morning a Great Spotted Woodpecker, a female, flew into the
Rowan, which is now coming into blossom, in our front garden, then it flew up to the top of the telegraph pole, as if it was considering excavating a nest hole there.
I saw three Grey Herons – or more likely one Grey Heron going around in circles – gliding above the gardens, perhaps looking for ponds full of frogs, newts . . . or goldfish.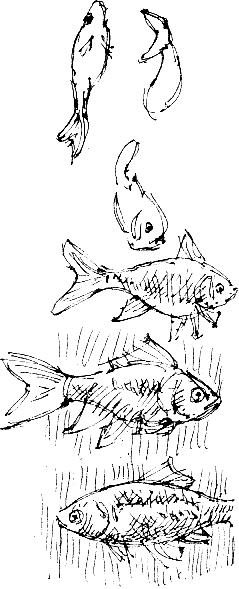 These particular goldfish don't need to worry about passing Herons; they're the ones that I drew in the dentist's last week.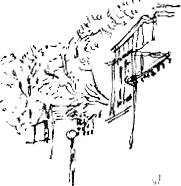 We're making progress in the garden too with our basic crops of onions, broad beans and potatoes already in the ground. As the soil continues to warm up, we'll sow courgettes and start our tomatoes off in the greenhouse.